Local Partners
10% Exclusive Discounts for direct guests at our following partners:
Mandatory Resort fee of $8 + tax ($9.05) per room per night applies. Resort Fee covers access to health and fitness center, indoor and outdoor (seasonal) saltwater pools, coffee and newspaper in the lobby; 10% discount at the Resort Fee Partners.
Southbury.com
Overlooking the Pomperaug River in the charming western New England Town of Southbury, Connecticut, the Heritage Hotel Golf, Spa & Conference Center offers effortless access to a diverse range of attractions, activities, and unique regional experiences.
To help guide you throughout your stay, we have partnered with Southbury.com, a destination site for the town of Southbury, CT., to help you explore all the fantastic things to do, in and around town. There you'll find an events calendar with "Things To Do" and lots of shopping destinations with local gift shops. They also offer an eclectic list of Southbury restaurants with food choices ranging from pizza and burgers to fine dining. To learn more simply visit www.southbury.com.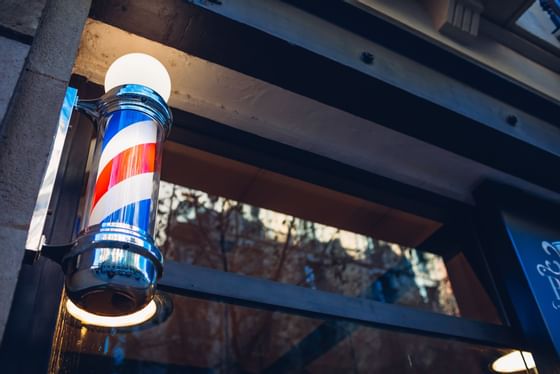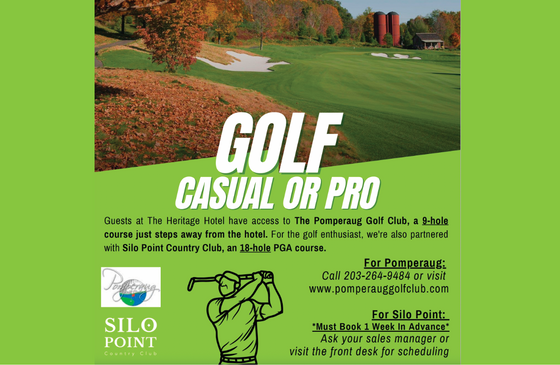 Silo Country Club Golf and 1850 House restaurant
Contact the front desk to book for you.